---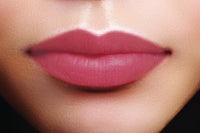 Cherry Blossom is one of our top sellers in our Posy Lips pigment range and is most similar to Angelite Pink from our Precious Pigments range.
Posy Lips is an organic lip line which offers greater retention, more vibrant healed results and they are easily implanted using any of the Finishing Touches needles. From soft barely there pinks, to bold and beautiful reds, there is a pigment choice for everyone.
 All FT pigments have a shelf life of 6 months once opened.