---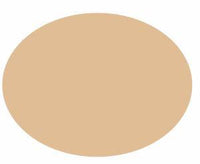 Specialist Pigments ideal for Medical Micro-pigmentation and reconstruction of the skins original features after surgery. This is something Finishing Touches specialises in,safe natural pigments and specialist training for  medical micro pigmentation. 
Use as highlighter and to create the illusion of protrusion' and tubercles.
Similar to the previous A10
Pharmaceutical grade pigments which have been tested under the most stringent directives. The pigments have been EU regulated and are available with accurate and reliable Material Safety Data Sheets.
All FT pigments have a shelf life of 6 months once opened.